Quality Pest Control In Vista, CA
Vista is one of the most desirable places to live in Southern California for a variety of reasons. It offers nearly every amenity that a person could desire, has a great public school system, and has the cozy feel of a suburban community. Residents here enjoy their local botanical gardens and parks as well as the easy access that they have to both the water and the greater San Diego area. But Vista isn't without its pest problems.
At Bull's Eye Pest Control, we have more than two decades of experience providing pest control in Vista, CA, to both homeowners and businesses. As a locally owned business, we know the area we service unlike anyone else. We put this knowledge to use along with significant training and the best methods on your property. All of our general inspections come at no cost and we always take the time to do a thorough job. For more information on our services, please call us today.
Residential Pest Control In Vista, CA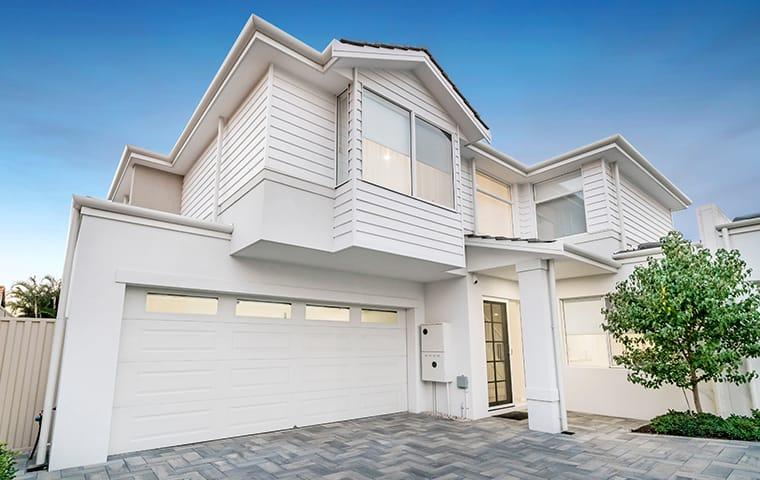 At Bull's Eye Pest Control, we take pest problems seriously. We are proud to be a local company that has been serving our neighbors for more than two decades. When we work at your home, we are very thorough and never rush our treatments.
Our general pest control process starts with an assessment of both the interior and exterior of your home. This will allow our technicians to fully understand the extent of pests on your property and the relationship that they have with it. We use targeted odorless treatments on doorways, fencelines, and more. We can provide them on either a one-time basis or through ongoing maintenance. We also offer treatments designed just for mosquitoes and termites as well. If you're interested in residential pest control in Vista, please call us today.
Commercial Pest Control In Vista, CA
When it comes to keeping pests out of your Vista property, don't take chances. You can waste your time and money on DIY methods, but there's nothing more reliable than working with a pest control expert. At Bull's Eye Pest Control, we bring more than 30 years of experience to each property that we service. Our locally owned company is dedicated to completely eliminating your pest problems and taking the time needed to do it right.
At Bull's Eye Pest Control, we get right to business with a detailed inspection of your entire business property. We do this to better understand your needs and the treatments that we'll apply to address pests. When we treat your business, we provide detailed and discreet work. We also offer the options of one-time services or ongoing maintenance, as well as targeted solutions for unique pests such as crickets, mosquitoes, and termites. To learn more about our commercial pest control services in Vista, please call us today.
How And Why Rodents Find Their Way Into Our Vista Homes
The rodents that exist in Vista are predominantly of the mouse and rat variety. These pests are very crafty and have a multitude of ways that they can get into your home. To start, rats, depending on their species, will either climb overhanging trees to find small crevices in your home or they will navigate sewer systems. Mice are not very good at climbing, but they can fit through dime-sized openings and gaps or walk through garage doors that you leave open all day.
Rodents in Vista come searching for a few key things. When the weather outside either becomes unbearably hot or far too cold, they will seek refuge inside of your home. But what really draws them inside is the promise of food and water. Something like garbage build-up or dank crawl spaces will give them what they need. And it's possible to have an infestation that you don't know about and so you continue to feed it. For more information on reliable rodent control, call Bull's Eye Pest Control today.
Call The Pros At The First Sign Of Ants In Your Vista Home
Ants in Vista are one of the most common nuisance pests in the Vista area, so it'll be no surprise if you see them inside your home at one point or another. Rather than let ant infestations continue to build up in your property and potentially attract harmful pests like cockroaches, consider professional help.
At Bull's Eye Pest Control, we have more than two decades of experience delivering residential pest control services that work. We offer both one-time and recurring programs in order to address your ant concerns. But no matter what option you choose, you can rest assured that you will always receive the highest level of service. We always start with complete inspections that address both the inside and outside of your home. This will allow us to understand what's attracting ants and how they're getting inside. We then use odorless and non-volatile products in order to eliminate all active ants. For more information on ant control, please give us a call today.
Put Us To Work For You
Complete the form below to schedule your no obligation inspection.