Your Southern California Home Can Stay Pest-Free
When you live in a climate that remains warm all year, pests are always a threat; unfortunately, when they get into your house, they can be far more than a simple annoyance. Pests cause damage to your home and belongings, and they can cause serious illness as well. They don't have to be something you worry about though. With pest control from Bull's Eye Pest Control, your house can remain pest-free all year. Whether you have an active infestation or want to prevent one, we can help!
We're In Your Neighborhood
Enter your zip code below to see special offers in your area.

Our Home Pest Control Process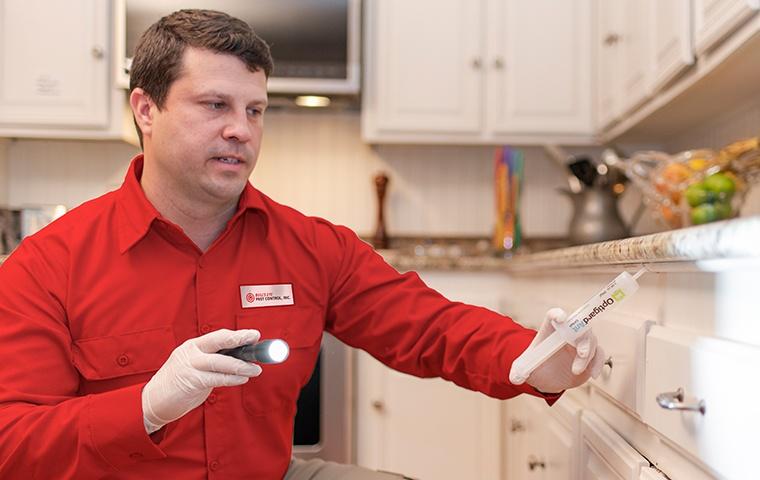 If you are seeking a pest control plan that will protect your Southern California home from our area's most common pest invaders – regardless of the time of year – our general pest control plan is the right choice for you.
Our general home pest control plan covers the following pests:
Ants (including fire ants)

Centipedes

Cockroaches (excluding German cockroaches)

Earwigs

Ground beetles

Millipedes

Silverfish

Spiders (including black widows and brown widows)

Springtails

Crickets

Wasps

Scorpions

Fleas/Ticks

Rats/Mice
Our general pest control plan is available on a bi-monthly or quarterly basis, depending on your needs and budget. During each service visit we will treat the home foundation, windowsills, doorways, undersides of eaves, perimeter edges of the grass, landscaped areas, and fence line within 30 feet of the home. General interior treatments are provided at no additional charge upon request. We use odorless and nonvolatile products which will allow you to stay within the home while we perform general treatments.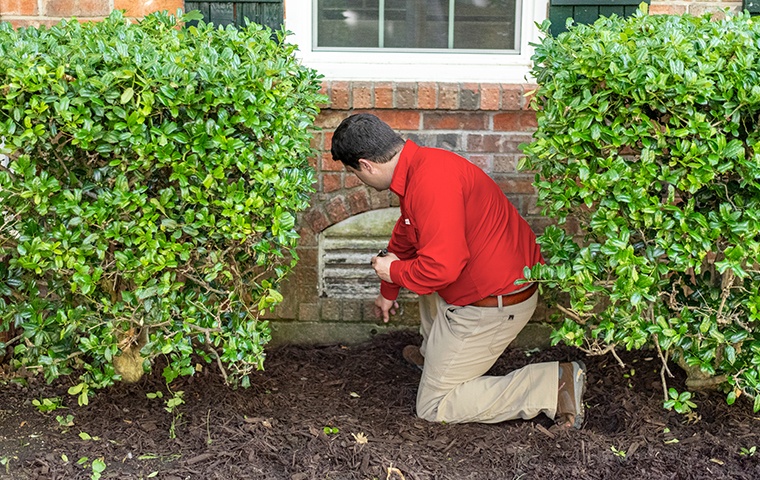 Inspection
We offer free inspections for our general pest control services, which allows us to determine your current pest problems and identify entry points and harborage areas.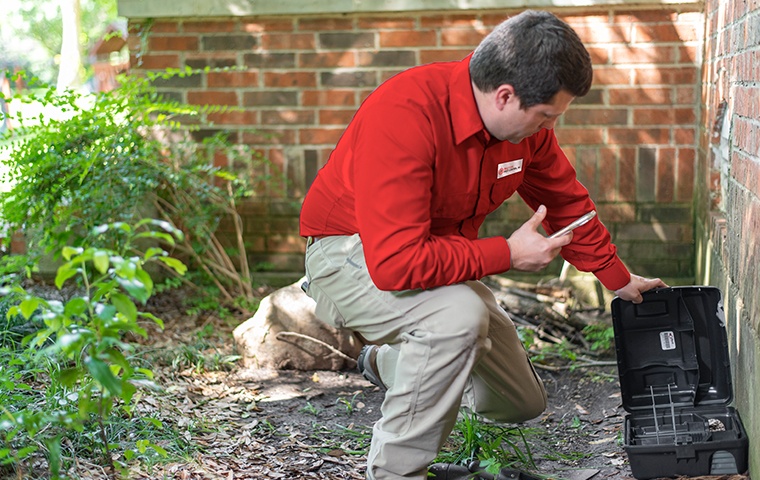 Treatments
We provide one-time and recurring treatment options based on the type of treatment you require and the type of pest or pests you have in your home.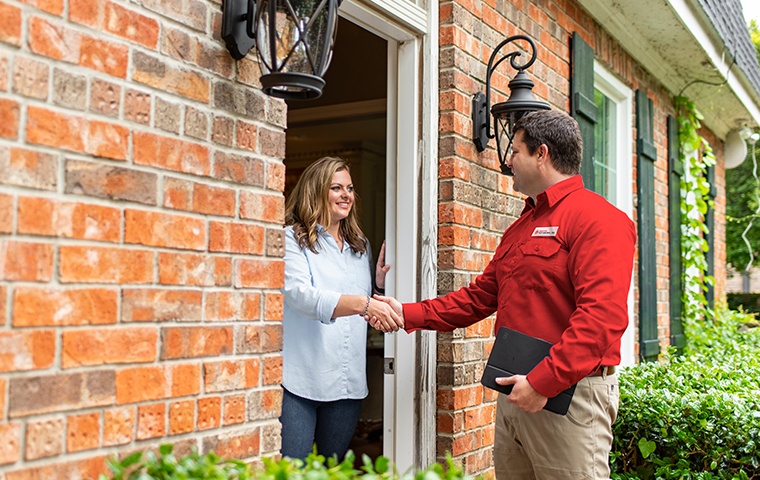 Follow Up
Our recurring plans include regular follow up visits. Specialty services vary based on their individual warranties. Contact us for more information.
Reasons To Choose Us
When the reputation of your business hangs in the balance due to a pest infestation, you can't trust just anyone to help make things right. You need a company like Bull's Eye Pest Control. Our goal is always to do the job well; we won't rush through it because we want to make sure we do things the right way. Why should you partner with us?
We have more trucks in our service area than any other pest control company, allowing us to serve you quickly.

We have nearly 20 years of experience in the pest control industry.

We offer a variety of services so that you get the individualized care you need.

We are locally owned and operated, which means you get personalized care from a company that understands the unique pest pressures in Southern California.
We understand that when you discover an existing pest problem in your commercial establishment, you require fast action to solve the problem. When you partner with the experts here at Bull's Eye Pest Control, you can always count on us for swift and reliable pest control services.
Our Specialty Pest Control Services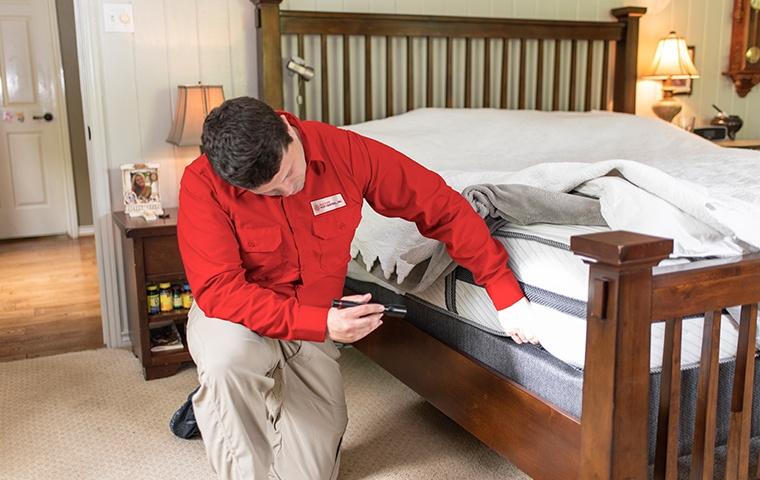 In addition to our general pest control plan, we also offer specialty services for pests not included under our general pest control plan. These services include:
Bed bug control – Most bedbug infestations can be solved with localized chemical treatments. This service normally includes 2-4 follow up visits depending on infestation levels and is warrantied for 30 days. For severe bedbug infestations we provide full home fumigation to give you the best results possible.
German cockroach control – We use a combination treatment of baiting, sprays, and dusting. Follow ups are normally provided every 7-14 days in order to achieve control. Warranties are available up to 90 days.
Gopher and ground squirrel control – Service is performed either by baiting or by filling the burrows with smoke. Our smoke treatment is ideal for customers with pets as once the service is finished there are no residual substances for them to come in contact with. Burrowing rodents are warrantied for 30 days.
Mosquito abatement – We use a mistblower to penetrate deep within turf and foliage where mosquitoes rest. We provide recurring and one-time treatments between April and September. This treatment comes with a re-treatment warranty.
Rodent control – We offer baiting, trapping, and exclusion services. We warranty our exclusion work for 12 months.
Don't Let Pests Take Control Of Your Home!
A pest infestation can make you feel like your home is no longer your own; take it back with help from Bull's Eye Pest Control! Our wide range of pest control treatments allows you to receive the individualized service you need without the extras you don't. To schedule a free pest inspection for your home, contact Bull's Eye Pest Control today!
Put Us To Work For You
Complete the form below to schedule your no obligation inspection.